Manchester United Eyes 23-Year-Old Montenegro Striker Nikola Krstovic – The Hoima Post – News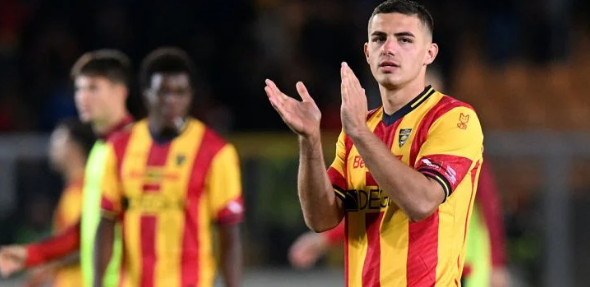 Nabutto Joreen
---
Reports from Calciomercato suggest that Manchester United is expressing interest in securing the services of 23-year-old Montenegro international striker, Nikola Krstovic. The young forward has been in impressive form for Lecce this season, catching the attention of clubs across Europe.
Krstovic made a €4 million move to Lecce from Slovakian club Dunajska Strada at the start of the current season and has quickly adapted to Serie A, making a notable impact. In 12 appearances for Lecce, he has already found the net four times, showcasing not just goal-scoring prowess but an all-around game that has garnered significant interest.
Known for utilizing his physique effectively and displaying excellent ball skills, Krstovic, a traditional number nine, has become a target for several clubs. Despite his recent move to Lecce, the 23-year-old could potentially make a switch in the upcoming winter window, with a reported fee of around €10 million being sufficient to secure his services.
Bayern Munich Eyes Tottenham's Eric Dier for January Transfer Boost
Inter Milan is among the clubs interested in Krstovic, aiming to bolster their attacking options in the winter transfer window. However, Manchester United is also in the race for the Lecce striker. The Red Devils, seeking to address their challenging start to the season, are looking for reinforcements and view Krstovic as a potential cost-effective solution.
While United signed Rasmus Højlund in the summer, manager Erik ten Hag is reportedly keen on adding more competition for the striker position. Krstovic's exceptional form makes him an attractive prospect for Manchester United, and securing him in the winter could provide the needed boost for the remainder of the season.
Blueface's Mom, Karlissa Saffold, Takes Aim At Jaidyn Alexis' Family In Fiery Social Media Rant – The Hoima Post –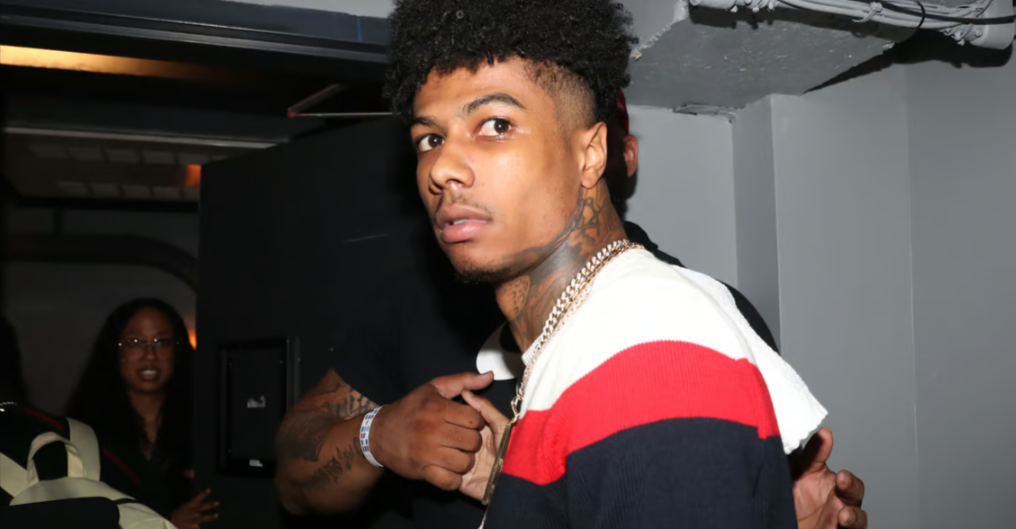 Jaidyn Alexis and Blueface's relationship has seen its fair share of ups and downs since high school, marked by numerous separations and reconciliations. Their connection goes beyond romance, as they share two children and are now bound by the 25-year-old rapper's recording contract with MILF Music and Columbia Records. However, recent social media activity from Blueface sparked interest when he removed all photos of him and Jaidyn from his Instagram.
Responding to the situation, Blueface's mom, Karlissa Saffold, took to social media to express her thoughts and directed her frustration at Jaidyn's mother in a heated rant. Recalling a past incident where she felt mistreated by Jaidyn's family, Saffold highlighted the challenges of being the one making sacrifices while facing financial struggles.
Amidst the emotional confrontation, Saffold called out Jaidyn's mother for not defending her daughter against online criticism. Although Saffold herself has engaged in negative comments about her future daughter-in-law in the past, she asserted that she has also defended Jaidyn when necessary. Expressing frustration, Saffold noted her efforts to reach out to Jaidyn's family, emphasizing the need for support and understanding between mothers.
While Saffold's message may not have been conciliatory, her protective instincts kicked in when she witnessed Tokyo Toni making controversial statements about Beyonce and Blue Ivy. Saffold promptly defended the 11-year-old, showcasing a change in her approach when it comes to standing up for others in the public eye. The complex dynamics surrounding Blueface, Jaidyn Alexis, and their families continue to captivate social media users, adding another layer to their ongoing saga. For more details, follow the link below.