Thieves Steal Pit Latrine Doors In Butenga Sub-County – The Hoima Post – News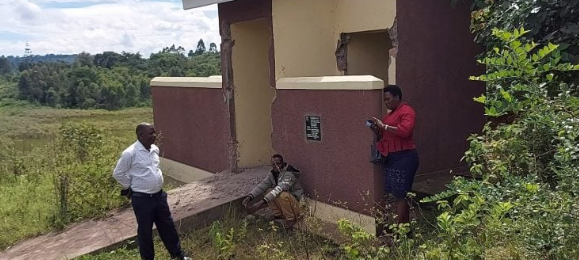 Leaders in Butenga Sub-county, Bukomansimbi district, were shocked to discover that thieves had audaciously stolen the doors of a recently built pit latrine, adding an unforeseen challenge to the ongoing development of the sub-county headquarters at Kanoni village along the Villa Maria-Bukomansimbi-Sembabule highway.
Kagimu Leonard Ssalongo, the sub-county Chairperson, expressed disbelief, stating, "I came to monitor the site when I saw that the metallic doors that we have just put on the latrine were stolen." The incident has disrupted the construction project, highlighting the vulnerability of the area to theft.
Police Submits Henry Katanga Case to DPP, Wife and Others Await Fate
Nayiga Sylvia Kawoko, the Parish chairperson, voiced concerns about the hindrance to development: "We are just constructing our sub-county headquarters, but there is no way we are going to develop when everything we put in place they steal them."
Since Bukomansimbi became an independent district in 2010, Butenga sub-county has lacked its own offices and has been operating from Kabaka's buildings. Kagimu revealed, "After a period of now 13 years while borrowing Kabaka's buildings, in the financial year 2021-2022, the government gave us shs.20m to start constructing sub-county headquarters. So, we are appealing to the government to help us replace these doors as we are waiting for funds to finish our Headquarters building."
NWSC Secures Top Honors at 2023 PRAU Excellence Awards
Butenga youth councillor Kyagaba Lawrence also appealed for government assistance in completing their Headquarters, emphasizing the need for security measures to protect infrastructure projects. Residents and leaders are grappling with the implications of this unusual crime, prompting discussions on securing government projects and ensuring community progress despite setbacks. Law enforcement is investigating the theft, and the community remains determined to overcome challenges and continue their development efforts.
Renowned Radio DJ "Omusawo Tintah" Jets In Tanzania For Royal Roots Reggae Festival – The Hoima Post –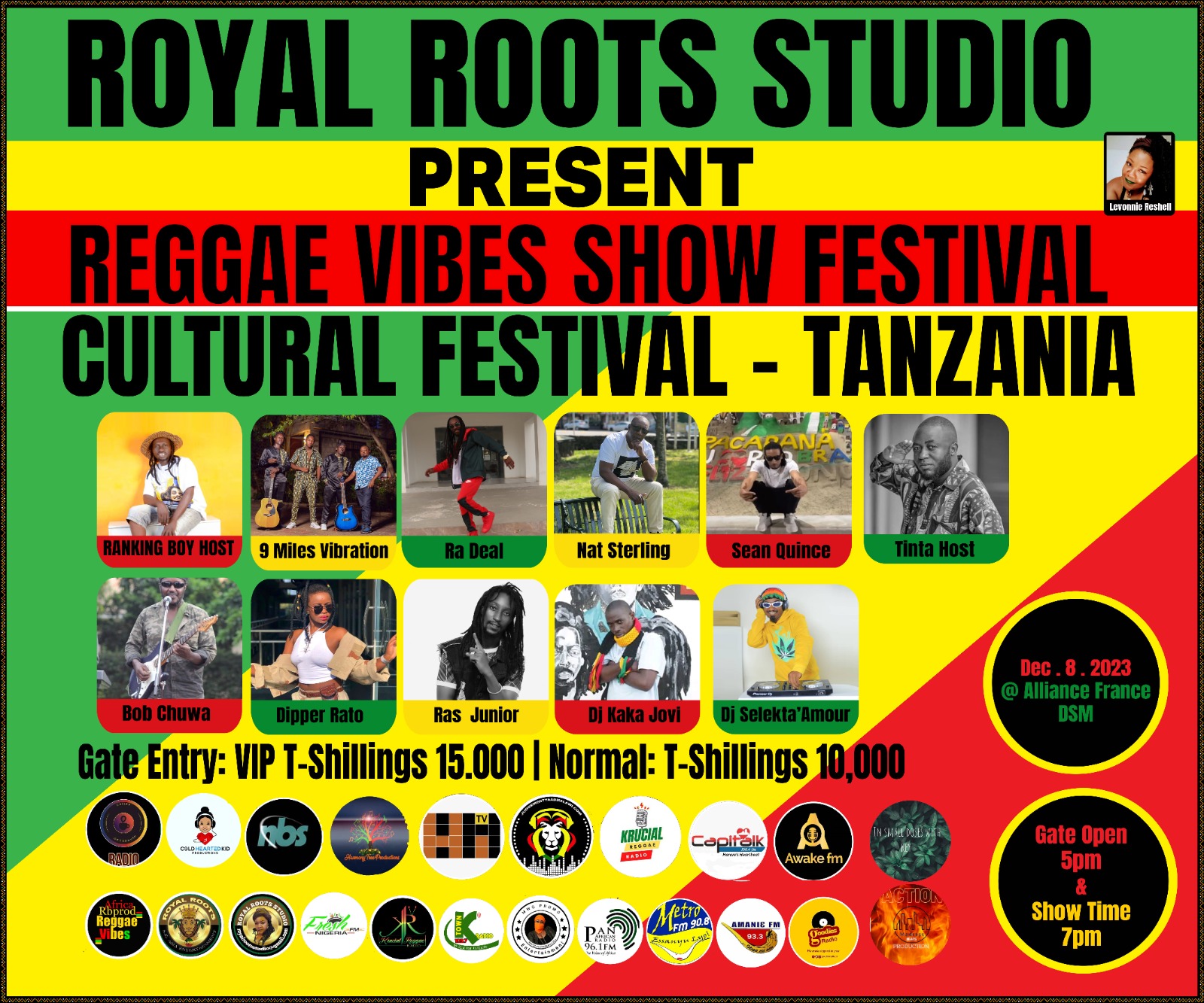 Dar es Salaam, Tanzania – In an exciting turn of events, the acclaimed radio DJ, Male Deogratius, popularly known as Omusawo Tintah, touched down in Tanzania on Thursday morning, gearing up for a momentous occasion—the Royal Roots Reggae Festival. The event promises to be a celebration of reggae culture, uniting fans from across the globe for a night of rhythmic beats and positive vibes.
Omusawo Tintah, a well-known figure in the music scene, is set to co-host the festival alongside Tanzanian sensation Ranking Boy. The dynamic duo aims to create an unforgettable experience for reggae enthusiasts, showcasing the rich heritage of roots reggae.
The Royal Roots Reggae Festival, scheduled to take place at Alliance Francaise Tanzania, has generated immense anticipation. The venue, known for its cultural significance, will provide an intimate setting for music lovers to immerse themselves in the sounds of reggae.
Halle Bailey Addresses Pregnancy Rumors and Expresses Gratitude to Real Supporters
International Flair: Jamaican Sensation Radeal to Headline Alongside Bob Chuwa, Dipper Rato, and Sean Quince
The festival's lineup boasts an impressive array of international artists, including the legendary Jamaican performer Radeal. Hailing from the reggae capital, Jamaica, Radeal is expected to bring his signature style and infectious energy to the Tanzanian stage.
Taylor Swift Opens Up About Romance with Travis Kelce in TIME Person of the Year Interview
Joining Radeal are other notable artists such as Bob Chuw, Dipper Rato, and Sean Quince, each contributing their unique talents to the festival. The diverse lineup ensures a fusion of reggae sub-genres, promising an eclectic and vibrant musical experience for attendees.
Paris Jackson Navigates TMZ Interview with Diplomacy: Refuses to Comment on Offset's Tattoo Tribute
Cultural Fusion at Alliance Francaise Tanzania
Alliance Francaise Tanzania, a hub for cultural exchange, is the ideal venue for the Royal Roots Reggae Festival. With its commitment to promoting the arts, the venue sets the stage for a night of unity and celebration. Attendees can expect a fusion of reggae rhythms and Tanzanian hospitality, creating an atmosphere that transcends borders.
As Omusawo Tintah and Ranking Boy prepare to take center stage, the Royal Roots Reggae Festival holds the promise of being a landmark event in Tanzania's cultural calendar. With international and local talents converging in a celebration of reggae's roots, the festival is set to leave a lasting impact on the hearts of music enthusiasts.
Ticket Information and Event Details
Tickets for the Royal Roots Reggae Festival are now available for purchase online and at select outlets. The festival will kick off at 7:00 PM on 8th dec , promising a night filled with pulsating beats and positive vibrations. Don't miss the chance to be part of this reggae extravaganza—get your tickets and join Omusawo Tintah  for a night to remember!