Jay-Z Reflects On Early Academic Triumphs And Influential Teacher In CBS Teaser Clip – The Hoima Post – News
With the much-anticipated CBS interview with Jay-Z and Gayle King on the horizon, a newly released teaser clip provides a sneak peek into the rapper's early years. The clip highlights Jay-Z's pride in achieving a 12th-grade reading level in the sixth grade, with a special acknowledgment to his sixth-grade teacher, Miss Loudon.
In the teaser, Jay-Z fondly recalls the pivotal role Miss Loudon played in shaping his passion for academic achievement. He reminisces, "Miss Loudon was my sixth-grade teacher. In the sixth grade, I was readin' on a 12th-grade level." The rapper expresses the excitement he felt about this accomplishment and the positive reactions from those around him. He compares the excitement to the joy of riding his bike at the age of 4.
This revelation offers a glimpse into Jay-Z's early education and the profound influence of a teacher who recognized and nurtured his academic potential. The full interview, titled "Jay-Z and Gayle King: Brooklyn's Own," is now available on CBS. It explores Jay-Z's three-decade career and showcases his Book of HOV exhibit.
Jay-Z's recollection emphasizes the significance of dedicated educators who play a crucial role in shaping the lives and futures of their students. Miss Loudon's enthusiasm and encouragement clearly left a lasting impact on Jay-Z, contributing to his sense of achievement and laying the foundation for his future successes. The interview promises to delve deeper into Jay-Z's experiences, providing viewers with a more intimate understanding of the man behind the iconic music and entrepreneurial success. Share your thoughts on the full interview!
Blueface's Mom, Karlissa Saffold, Takes Aim At Jaidyn Alexis' Family In Fiery Social Media Rant – The Hoima Post –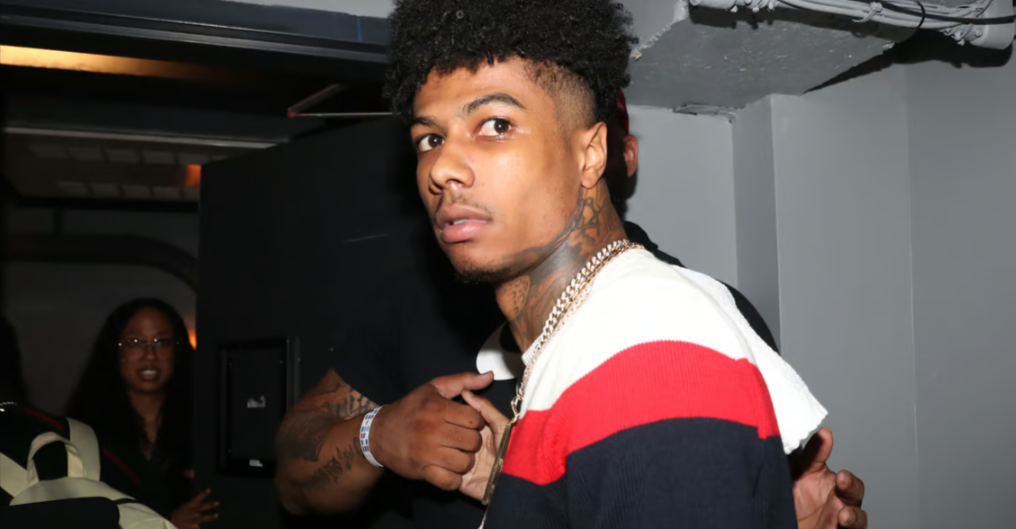 Jaidyn Alexis and Blueface's relationship has seen its fair share of ups and downs since high school, marked by numerous separations and reconciliations. Their connection goes beyond romance, as they share two children and are now bound by the 25-year-old rapper's recording contract with MILF Music and Columbia Records. However, recent social media activity from Blueface sparked interest when he removed all photos of him and Jaidyn from his Instagram.
Responding to the situation, Blueface's mom, Karlissa Saffold, took to social media to express her thoughts and directed her frustration at Jaidyn's mother in a heated rant. Recalling a past incident where she felt mistreated by Jaidyn's family, Saffold highlighted the challenges of being the one making sacrifices while facing financial struggles.
Amidst the emotional confrontation, Saffold called out Jaidyn's mother for not defending her daughter against online criticism. Although Saffold herself has engaged in negative comments about her future daughter-in-law in the past, she asserted that she has also defended Jaidyn when necessary. Expressing frustration, Saffold noted her efforts to reach out to Jaidyn's family, emphasizing the need for support and understanding between mothers.
While Saffold's message may not have been conciliatory, her protective instincts kicked in when she witnessed Tokyo Toni making controversial statements about Beyonce and Blue Ivy. Saffold promptly defended the 11-year-old, showcasing a change in her approach when it comes to standing up for others in the public eye. The complex dynamics surrounding Blueface, Jaidyn Alexis, and their families continue to captivate social media users, adding another layer to their ongoing saga. For more details, follow the link below.