Kanye West's Yeezy HQ Graffitied And Homeless Camps Emerge Amidst Creative Hiatus – The Hoima Post – News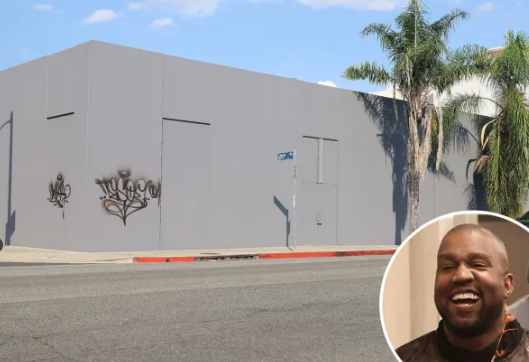 In a recent episode of her reality series, Kim Kardashian hinted at Kanye West's modest living situation post-divorce, suggesting he may have become more humble over time. While his family's massive compound doesn't attract his kids as much as his smaller apartment, it seems another space in his life has undergone changes. Reports indicate graffiti now adorns the exterior of his Los Angeles Yeezy Headquarters, with nearby homeless individuals setting up tents.
Yeezy HQ, known for hosting secret fashion events, Sunday Service performances, and private movie nights, was a multi-purpose venue rather than a store. It served as part of West's fashion brand relaunch efforts alongside American Apparel founder Dov Charney. Although West continues to pay rent on the building, sources reveal that it now contains mostly "unfinished wooden structures and debris." Some employees still use the space, but it appears to be in a state of transition.
Known for his intense creative focus, West has temporarily shifted his attention from fashion to his highly anticipated album with Ty Dolla Sign. Amidst speculation about the project's status, the R&B star confirmed that the joint LP is "coming real soon." West's dynamic approach to his various ventures continues to keep fans intrigued about what's next for the influential artist.
Blueface's Mom, Karlissa Saffold, Takes Aim At Jaidyn Alexis' Family In Fiery Social Media Rant – The Hoima Post –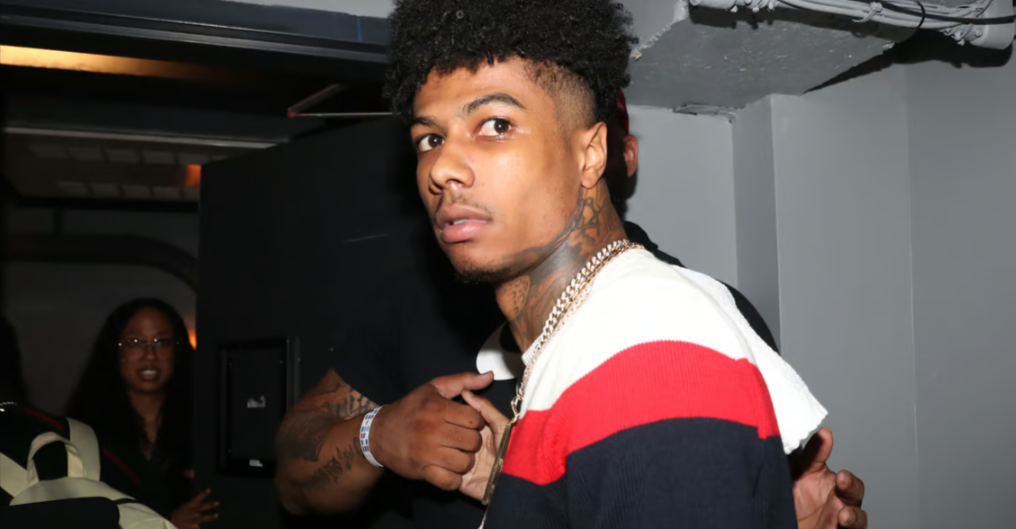 Jaidyn Alexis and Blueface's relationship has seen its fair share of ups and downs since high school, marked by numerous separations and reconciliations. Their connection goes beyond romance, as they share two children and are now bound by the 25-year-old rapper's recording contract with MILF Music and Columbia Records. However, recent social media activity from Blueface sparked interest when he removed all photos of him and Jaidyn from his Instagram.
Responding to the situation, Blueface's mom, Karlissa Saffold, took to social media to express her thoughts and directed her frustration at Jaidyn's mother in a heated rant. Recalling a past incident where she felt mistreated by Jaidyn's family, Saffold highlighted the challenges of being the one making sacrifices while facing financial struggles.
Amidst the emotional confrontation, Saffold called out Jaidyn's mother for not defending her daughter against online criticism. Although Saffold herself has engaged in negative comments about her future daughter-in-law in the past, she asserted that she has also defended Jaidyn when necessary. Expressing frustration, Saffold noted her efforts to reach out to Jaidyn's family, emphasizing the need for support and understanding between mothers.
While Saffold's message may not have been conciliatory, her protective instincts kicked in when she witnessed Tokyo Toni making controversial statements about Beyonce and Blue Ivy. Saffold promptly defended the 11-year-old, showcasing a change in her approach when it comes to standing up for others in the public eye. The complex dynamics surrounding Blueface, Jaidyn Alexis, and their families continue to captivate social media users, adding another layer to their ongoing saga. For more details, follow the link below.