President Museveni's Trade Hub In Serbia Allegedly A Disguised Bar – The Hoima Post – News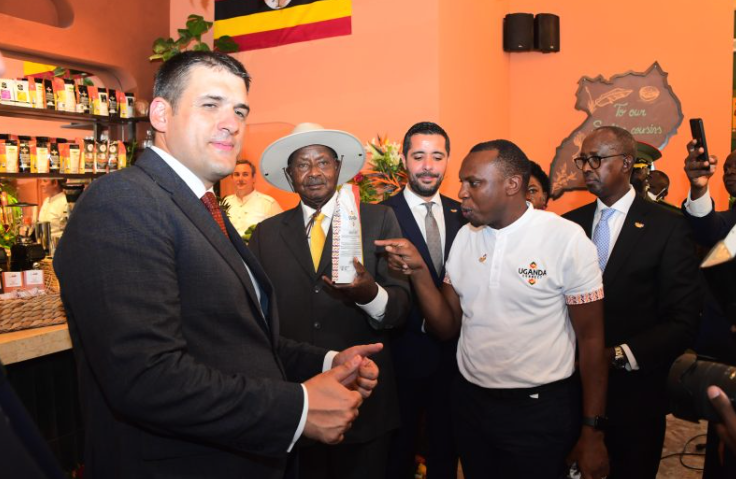 Uganda's 'Coffee Investment Consortium Initiative' launched a purported trade hub in Belgrade, Serbia, called 'Uganda Connect,' by President Museveni is now alleged to be a bar, according to recent revelations. Despite its initial promotion as a platform to facilitate Uganda's exports, visitors to 'Uganda Connect' reportedly found it to be a bar where patrons enjoy foreign beers and cocktails.
The hub, which received over Shs 5 billion for furnishing, stocking, and promotion, has sparked concerns about the potential misuse of funds. President Museveni inaugurated the hub in July 2023, aiming to strengthen bilateral relations between Uganda and Serbia and boost Uganda's presence in the Balkans region.
However, recent reports suggest that the Serbian government may have perceived the 'Uganda Connect' project as a sham. President Museveni expressed gratitude for the opportunity to promote Ugandan exports in Serbia, particularly emphasizing the potential for processed goods like coffee.
Museveni Labels U.S. and U.K. as Principal Actors in Global Terrorism
Despite earlier optimism, the hub is now in limbo, with claims that it has not fulfilled its intended purpose. The Coffee Investment Consortium Initiative, led by Nelson Tugume, received $1 million from the Finance Ministry to support its members' participation in showcasing their products at the trade hub.
However, reports indicate internal strife within the consortium, with members accusing Tugume of lack of accountability and the initiative losing direction. Uganda Coffee Development Authority's reports show no coffee exports to Serbia since the opening of the 'Uganda Connect' hub in July. The situation has raised questions about the legitimacy and effectiveness of the project, with critics branding it as fraudulent.
Source ; chimpreports.com
Blueface's Mom, Karlissa Saffold, Takes Aim At Jaidyn Alexis' Family In Fiery Social Media Rant – The Hoima Post –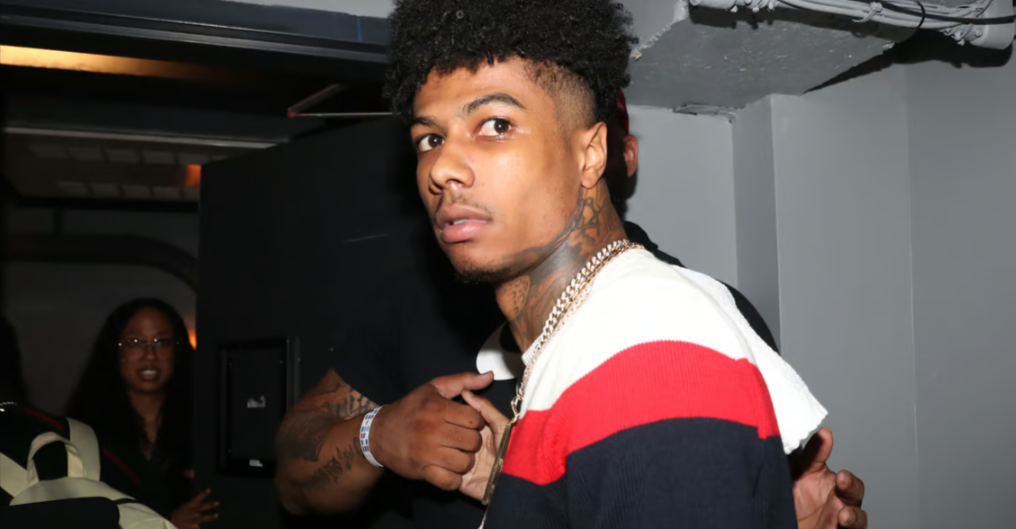 Jaidyn Alexis and Blueface's relationship has seen its fair share of ups and downs since high school, marked by numerous separations and reconciliations. Their connection goes beyond romance, as they share two children and are now bound by the 25-year-old rapper's recording contract with MILF Music and Columbia Records. However, recent social media activity from Blueface sparked interest when he removed all photos of him and Jaidyn from his Instagram.
Responding to the situation, Blueface's mom, Karlissa Saffold, took to social media to express her thoughts and directed her frustration at Jaidyn's mother in a heated rant. Recalling a past incident where she felt mistreated by Jaidyn's family, Saffold highlighted the challenges of being the one making sacrifices while facing financial struggles.
Amidst the emotional confrontation, Saffold called out Jaidyn's mother for not defending her daughter against online criticism. Although Saffold herself has engaged in negative comments about her future daughter-in-law in the past, she asserted that she has also defended Jaidyn when necessary. Expressing frustration, Saffold noted her efforts to reach out to Jaidyn's family, emphasizing the need for support and understanding between mothers.
While Saffold's message may not have been conciliatory, her protective instincts kicked in when she witnessed Tokyo Toni making controversial statements about Beyonce and Blue Ivy. Saffold promptly defended the 11-year-old, showcasing a change in her approach when it comes to standing up for others in the public eye. The complex dynamics surrounding Blueface, Jaidyn Alexis, and their families continue to captivate social media users, adding another layer to their ongoing saga. For more details, follow the link below.